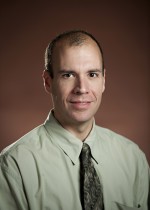 Dr. R. Scott Babe, M.D.
---
Dr Babe graduated from Fairleigh Dickenson University with a bachelors of science in biology.  He attended medical school at Dartmouth Medical School, and then completed residency in psychiatry at the University of Colorado in Denver.  During his senior year in Colorado, he served as the Chief Resident for Consultation Liaison Psychiatry and took a special interest in cancer patients.  He worked that year on the bone marrow treatment unit.  After residency he moved to Oregon where he worked as a staff psychiatrist for 8 years at Salem Hospital performing inpatient, outpatient and consultation psychiatry.  In 2004, he also opened a private practice in Salem to be able to spend more time with his patients and use psychodynamic psychotherapy, medications, and other techniques to improved the health and well-being of his clients.  In 2003 he was board certified in General Psychiatry and in 2005 he was board certified in a new subspecialty, Psychosomatic Medicine.  He has held clinical faculty positions at the University of Colorado, and currently at Western School of Health Sciences.
Dr. Babe served in the US Army reserves from 1999-2007 when he left service as a Lieutenant Colonel.  He served with several units and provided mental health services through a combat stress control team on deployments to Afghanistan, Iraq, and Germany.  He also took part in 2 tri-service combat stress conferences, and spoke at the medical school on Ohau at Tippler Army Medical Center.
His interest in acupuncture began at Dartmouth. After several of his patients received benefit from acupunture, he attended training through the Helms Medical Institute to learn acupuncture in hopes of helping many of his clients, including veterans, with complex illness that don't always respond well to western medicine.  He completed this class in October, 2013.  This was the first military training class that the institute offered to civilians.
Currently Dr. Babe has a private practice in Salem, Oregon, where he uses psychotherapy, medications, and acupuncture to help patients achieve their goals.
---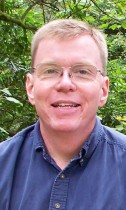 Bob Lewis, MA
Licensed Marriage and Family Therapist
---
Bob received his professional training at Loyola University Chicago and graduated with a Masters Degree in 1995. He has worked with couples and families since then, earning his Marriage and Family Therapy license in 2003 and becoming an approved Clinical Supervisor in 2008.
The primary area of Bob's work is marriage and family therapy. He sees clients as continually developing in the context of their interpersonal relationships. Bob strives to develop well-defined, explicitly stated goals.
Bob joined Triskelion in September, 2015 and has a breadth of expertise, and incredible clinical skill to the clinic.
---
Angelina
---
Angelina is our new office Manager. More to follow
---
Katie
---
Katie is our receptionist. More to follow
---